Despite no mandate from the federal government, airlines continue to get tougher with their face mask requirements this summer, with Alaska Ai…
The concept of force majeure, "Act of God" in some constructs, is well established in law. The basic idea is that unexpected events that serio…
A founding member of Southern Avenue, which was nominated for a 2019 Grammy for their album "Keep On," Tikyra Jackson is stepping out from beh…
As we've had to postpone our travels because of the pandemic, I believe a weekly dose of travel dreaming can be good medicine. Here's one of m…
A long road trip is a blessing of American summer, and the blessing is multiplied when surrounded by the wonders of the West.
I was once on a flight that was delayed several hours because of a missing beverage cart. The flight crew explained that this happened not bec…
While isolating during a pandemic isn't the best way to work on new music, singer-songwriter Kiiara is making the best out of an unfortunate s…
Family groups flying together should not have to pay extra seat-selection fees to be assured of sitting together. That relatively simple and o…
As we've had to postpone our travels because of the pandemic, I believe a weekly dose of travel dreaming can be good medicine. Here are a few …
Welcome to NerdWallet's Smart Money podcast, where we answer your real-world money questions. This week's episode starts with a discussion of …
The U.S. State Department, which largely shut down its passport processing in March, says it is chipping away at a backlog of applications tha…
Three Hawaiian Islands are considering creating "resort bubbles" so that visitors can quarantine with a vacationlike experience at hotel prope…
The Louisville Tourism marketing agency has announced several new initiatives to assess and improve racial and minority imbalances. The new an…
Cars were stopped in both directions. The gawkers and paparazzi were jostling for the best shot without regard to social distancing, nor had t…
If you're still a little skittish about traveling, the travel app Hopper surveyed who booked a hotel stay or flew in the last six weeks. Buzz6…
Due to the rising number of confirmed coronavirus cases in Puerto Rico, the island territory has pushed back its reopening date to Aug. 15. Ac…
Officials from both American Airlines and Southwest Airlines have announced changes to their policies on facial coverings due to the ongoing c…
In these days of isolation, vacation rentals have become popular as a way for a family to vacation while keeping away from the many guests the…
As we've had to postpone our travels because of the pandemic, I believe a weekly dose of travel dreaming can be good medicine. Here's one of m…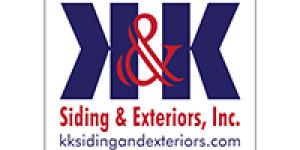 K & K Siding and Exterior Inc.
After participating in the reality series, "The Bachelor: Listen To Your Heart," Rudi Gutierrez is concentrating on her first love: music. Reb…
The COVID-19 pandemic has turned travel upside down, and the hotel industry has been forced to cope with a constantly changing landscape of tr…
The classic road trip is more popular than ever as we seek ways to explore while staying safe and socially distant. Whether you pile into the …
Touted as essential to stop the spread of COVID-19, face masks also may be the key to luring tourists back.
For the past few months during this coronavirus pandemic, my only mode of travel has been through my television. Once stay-at-home orders pull…
Enough with the dirty looks.
Hyatt will require guests at hotels in the U.S. and Canada to wear face-coverings within indoor public areas such as meeting and event spaces,…