Our Destinations Photo Contest is open now, with a chance to win up to $1,000. These summer scenes will warm you up and get you inspired for t…
As the number of large weddings and lavish receptions plummeted in 2020 — a trend looking to continue for at least the early part of 2021 — lu…
If you're traveling this year, you need to be ready to adjust and rearrange things while you're on the go. For months, travel was mostly at a …
Curacao has reopened the country's borders to American travelers from every U.S. state and waived the previously required 14-day visitor quara…
Let's look ahead to see what air travel, that magical carpet ride, has in store for us as the year begins.
ORLANDO, Fla. — Young astronauts and aspiring space explorers now have a new forum to discover planets and delve into galaxies at Planet Play,…
The Centers for Disease Control has announced a new requirement for all air passengers entering the United States. Beginning January 26, all t…
After months of crunching and recrunching data as the pandemic upended travel, NerdWallet has released its best travel rewards rankings for 20…
There's finally light at the end of the … tunnel? Year? Air cabin aisle, indicating an emergency exit? Although the Centers for Disease Contro…
It appears that we are flying again, with over 1.2 million passing through TSA checkpoints the Sunday after Christmas.
The travel world as we knew it won't be back for some time and credit card issuers had to zig and zag their way through 2020 to bring value to…
What's ahead in theme-park world for 2021?
Look for deals on airline tickets to overseas destinations.
The vaccine for COVID-19 might be the beginning of the end of the pandemic, but for airlines, it's the beginning of the discussion about how a…
CHICAGO — Last year, Leyla Royale visited Mexico City and London and went paragliding in the Austrian Alps. This year she's occasionally left …
Airlines face some challenges if they choose to require COVID-19 vaccines
As 2020 comes to a close, Priceline has looked at research for a retrospective on how travel was transformed by the coronavirus pandemic.
Of the more than 400 national parks, monuments, historical sites, seashores, trails, rivers, lakes and other public lands managed by the U.S. …
When travelers are asked their favorite airline, Southwest often tops the list. With flyer-friendly policies like free checked bags and no cha…
With 2020 vacation budgets mostly untouched, some people now have extra money to spend.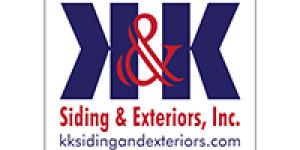 K & K Siding and Exterior Inc.
About nine months ago, the insurance world threw a surprise party for many travelers. "Surprise!" the insurers said. "You're not covered for C…
A new survey found that recreational vehicle rentals will remain strong in 2021, with millennials showing the greatest interest. According to …
Between volatility in infection rates and shifting guidance from federal and local agencies, it can be hard to determine how best to travel, o…
Colleen McDaniel, Editor-in-Chief of Cruise Critic, joins Cheddar to break down how vaccines and stimulus will play a role in the future of th…
No matter which surveys and analyses you follow, one thing is for certain – fewer Americans are going to be traveling during the Christmas and…
Whether your travel companion is a tot or tween, boy or girl, here's an awesome piece of luggage (or two) to entice them to carry their own bags.
Many Americans say what they miss the most since the pandemic began, is the ability to travel. Here are some ideas to scratch that travel itch…