Tourism is booming in Tibet as more Chinese travel in-country because of the coronavirus pandemic, posing risks to the region's fragile enviro…
What sort of person decides, standing in a foot of Chicago snow in February, that it would be a good idea to ride a bike from Chicago to the W…
Among these locations are a fly fishing spot highlighted in a major '90s film, a water body bustling with salmon that can weigh up to 90 pound…
Measures such as wearing a mask are important for immunocompromised travelers who may not have had a normal response to a COVID-19 vaccine.
In the land of fire and ice, where glaciers creep across volcanoes and fulmars soar from the sea cliffs, there are jaw-dropping natural attrac…
The Mattsons were supposed to be in Alaska. Instead, the Kansas family were exploring the Southwest for the first time, riding horses, rock cl…
Caroline Lupini didn't just break a world record, she smashed it out of the park. In May 2021, Lupini became the first documented woman to fly…
The days of bargain basement airfares are ending as the U.S. vaccine supply unleashes a wave of pent-up travel demand.
Americans will once again be able to travel to Ireland starting on July 19, and Tourism Ireland has launched a multimillion-dollar campaign to…
So you've decided to take your remote career on the road and are preparing for traveling long-term internationally as a digital nomad. The rem…
After a near-eternity spent hidden away in their burrows, they're about to crawl out, take to the skies and make a loud nuisance. Yes, vaccina…
Grasp Wonder Woman's magic lasso during the new Warner Bros. Studio Tour, and it begins to glow.
Rear view mirrors are getting a lot of use these days, with both 2020 slipping into them and a staggering three-quarters of us raring to go on…
Part of a trip to-do list can be purchasing travel insurance. A good travel insurance plan can help pay trip medical expenses, reimburse you f…
"My wife and I have taken frequent road trips in order to ensure our sanity during this tumultuous time," said actor Gregg Daniel ("True Blood…
Capital One and Chase both just announced that they're entering the airport lounge business. Capital One will start with locations in Dallas-F…
"I was actually planning to live in Paris for a month, something that I've always wanted to do as a sort of 'Eat Pray Love' era for myself, be…
Millions of people put foot to pedal in beautiful places all over the world year after year, which led MoneyBeach to answer the question: whic…
With a starting price of about $214,000, the Interstate 24X has knobby off-road tires and all-wheel-drive, allowing it to crawl along muddy ru…
Welcome to NerdWallet's Smart Money podcast, where we answer your real-world money questions. This week's episode starts with a discussion abo…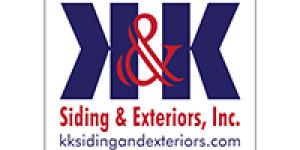 K & K Siding and Exterior Inc.
From ancient cities to dazzling untouched beaches and amazing foodie destinations, Mexico has way more to offer than beaches and all-inclusive…
The maker of the iconic aluminum travel trailer is jumping into the off-road van business with the Interstate 24X.
In January 2020, savers got a new option. Instead of earning cash interest from depositing money in the bank, Bask Bank offered savers the opt…
All guests were required to show vaccination proof and a negative COVID-19 test within 72 hours before from St. Maarten on Saturday, the release said.
Two guests aboard the Celebrity Millennium tested positive for Covid-19 in required end-of-cruise testing, the cruise line said in a news rele…
PennyGem's Elizabeth Keatinge tells us what to look for in a credit card that you want to use for travel and getting travel perks.
Is the dad in your life suddenly waxing eloquent about camping trip meals? Has grandpa become an oenophile during the pandemic?