Bob Gruen is a pre-eminent roll 'n' roll photographer who has captured images of icons such as John Lennon and Yoko Ono, the Rolling Stones an…
Normally, at this time of the year, I'd be reporting on how to score the lowest airfares and hotel rates for the Thanksgiving and Christmas/Ne…
As we've had to postpone our travels because of the pandemic, I believe a weekly dose of travel dreaming can be good medicine. Here's one of m…
Our Destinations Travel Photo Contest hosted wonderful photos taken by travelers such as you. Here's a sampling of some great photos of fall scenes.
In a year like no other, when indoor gatherings are suspect and family gatherings may be scrapped, who knows what the holidays will bring. For…
Visitors to Hawaii can bypass the state's 14-day quarantine order by participating in a pre-travel COVID-19 testing program beginning Thursday…
RVs are the perfect way to travel during a global pandemic—here's everything you need to know to make your trip a successful one.
If you're soothing your canceled-vacation-blues by daydreaming about future adventures, Lonely Planet's new "Ultimate Travel List" might be ju…
What other changes could we see once the pandemic clears? While the present moment remains dismal, let's cast our minds forward to a utopic tr…
Only a fool would try to make predictions about the future at this point, so let's call these "guesstimaybes" (using data and projections wher…
Picturesque Lake Bled is home to a quaint, white church, sitting on a verdant island and surrounded by aqua-blue water, silhouetted against th…
Is Halloween canceled this year? It might be in your neighborhood, but it's not canceled everywhere. Sure, some popular, annual Halloween even…
The road is bumpier than we thought — a lot bumpier.
Less than half of Americans believe same day coronavirus testing is enough to get people flying again. Veuer's TC Newman has more.
Due to the coronavirus pandemic, more people are working remotely than ever before. However, working remotely while living through various sta…
Mindfulness practice has helped keep me relatively sane throughout the pandemic so far, but no amount of living-in-the-moment can stop me from…
If you and your family plan to travel soon, you may want to review your traditional packing list. Whether you will venture by car, plane or tr…
Chicago has been voted the best large city in the U.S. for the fourth year in a row - a first in the category's history - by Conde Nast Travel…
If you're feeling cabin fever lately but still aren't ready to jump on an airplane, you might be inclined to opt for an RV road trip this fall…
If you're feeling cabin fever lately but still aren't ready to jump on an airplane, you might be inclined to opt for an RV road trip this fall…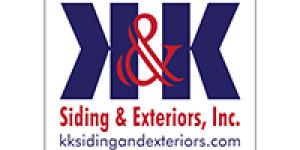 K & K Siding and Exterior Inc.
When will you decide to fly again? And what will it take to get you back onto planes? Recent surveys show that travelers are itching to get go…
Austin-based singer-songwriter Bonnie Whitmore has the kind of plaintive vocals that convey a song's meaning as much as her introspective lyri…
As we've had to postpone our travels because of the pandemic, I believe a weekly dose of travel dreaming can be good medicine. Here's one of m…
Fall is a great time to travel to a state or national park, pumpkin patch or other favorite outdoor space, even the backyard patio, to enjoy t…
As travel change due to COVID-19, RV makers adjust.
The world's longest pedestrian suspension bridge takes about 10 minutes to cross if you're taking in views of the waterfall, gorge and river below.
Visiting the spectacular Uluru sandstone monolith — an Australian landmark — is an unforgettable experience. Brassy bronze in color and beauti…