Humidity:

47%

Feels Like:

71°

Heat Index:

71°

Wind:

13 mph

Wind Chill:

71°
UV Index:

0 Low

Sunrise:

06:01:32 AM

Sunset:

08:20:13 PM

Dew Point:

50°

Visibility:

10 mi
Today
Mostly clear. Low 56F. Winds E at 10 to 15 mph.
Tonight
Mostly clear. Low 56F. Winds E at 10 to 15 mph.
Tomorrow
Partly cloudy skies. A stray shower or thunderstorm is possible. High around 95F. Winds SW at 10 to 20 mph.
Get the daily forecast and severe weather alerts in your inbox!
The heat index indicates how hot it feels. It is expressed as a function of air temperature and the relative humidity.
The summer solstice — in Latin, "sol," or "sun," and "stice," or "come to a stop" — is the day of the year with the most daylight.
The peak of hurricane activity in the tropical waters south and southeast of the United States is typically in early to mid-September.
Since 1900 having two named storms before the official start of hurricane season - June 1 - has only happened five times, said Phil Klotzbach …
As the summer months inch closer and closer, hurricane season is another thing millions of Americans will have to deal with as well.
The fundamental cause of weather is the effect of the sun on Earth.
The reduction in air traffic has had at least two impacts so far, one relating to the exhaust from aircraft engines and the other to weather f…
Q: Why does the severe weather threat increase as spring and summer approach?
In general, in temperate countries like the U.S., dry cold air is a favorable condition for flu transmission.
In the Northern Hemisphere area that was colder than 23 degrees, this year's winter season ended up as the fifth warmest of the last 72.
The swollen Pearl River appeared to crest in Mississippi's capital, Jackson, but more rain was forecast. It's a "precarious situation," Missis…
Geoengineering describes how people could intervene in the Earth's functions to slow down or reverse the effects of climate change.
As winter weather impacts the country, it feels like temperatures cannot dip much further. But, what is the coldest day on record in your state?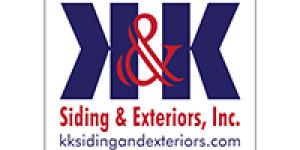 K & K Siding and Exterior Inc.