Right Now
36°
Partly Cloudy
Humidity:

56%

Feels Like:

30°

Heat Index:

36°

Wind:

7 mph

Wind Chill:

30°
UV Index:

0 Low

Sunrise:

06:51:35 AM

Sunset:

07:29:06 PM

Dew Point:

22°

Visibility:

10 mi
Today
Some clouds. Low 31F. Winds SW at 5 to 10 mph.
Tonight
Some clouds. Low 31F. Winds SW at 5 to 10 mph.
Tomorrow
Some clouds in the morning will give way to mainly sunny skies for the afternoon. High 57F. Winds WSW at 15 to 25 mph. Higher wind gusts possible.
Get the daily forecast and severe weather alerts in your inbox!
In general, in temperate countries like the U.S., dry cold air is a favorable condition for flu transmission.
In the Northern Hemisphere area that was colder than 23 degrees, this year's winter season ended up as the fifth warmest of the last 72.
The swollen Pearl River appeared to crest in Mississippi's capital, Jackson, but more rain was forecast. It's a "precarious situation," Missis…
Geoengineering describes how people could intervene in the Earth's functions to slow down or reverse the effects of climate change.
At any given time of the year, there are about 50 active volcanoes across the globe. Rarely does one affect global weather and climate.
The global 2019 average temperature was 1.71 degrees above the 20th century average, second-highest since 1880 and 0.07 degrees less than the …
As winter weather impacts the country, it feels like temperatures cannot dip much further. But, what is the coldest day on record in your state? 
Freezing fog simultaneously covers the landscape with an ephemeral coating of rime ice while testifying to the curious chemical properties of water.
Two important factors influence the shape of a snowflake. One is the ambient temperature, and the other is humidity.
Buy guide: Here's a selection of good weather books for children ages 10 and up.
The winter solstice has the shortest daylight hours of the year and will occur at 10:19 p.m. CST on Dec. 21, 2019.
Since 1980 high-cost disasters such as hurricanes and flooding have totaled more than $1.75 trillion in damage. They're becoming more frequent…
Icicles typically form on days when the outdoor air temperature is below freezing but sunshine warms and melts snow or ice.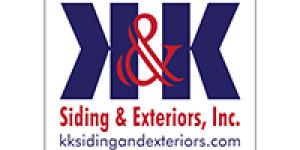 K & K Siding and Exterior Inc.