Right Now
36°
Partly Cloudy
Humidity:

60%

Feels Like:

29°

Heat Index:

36°

Wind:

10 mph

Wind Chill:

29°
UV Index:

6 High

Sunrise:

06:18:03 AM

Sunset:

07:51:46 PM

Dew Point:

24°

Visibility:

10 mi
Today
A mix of clouds and sun. High around 55F. Winds WSW at 10 to 20 mph.
Tonight
Partly cloudy skies this evening will give way to cloudy skies with snow developing overnight. Low around 25F. Winds NNW at 10 to 15 mph. Chance of snow 90%. 1 to 3 inches of snow expected.
Tomorrow
Snow likely. High 28F. Winds NE at 10 to 20 mph. Chance of snow 90%. 1 to 3 inches of snow expected.
When a volcano erupts, it emits gases, molten rock and particles of rock and glass. Those particles, volcanic ash, can have long-term effects …
Extreme meteorologist Reed Timmer intercepted what he described as "gorilla hail" in Llano, Texas, on April 13, wrecking his windshield.
A number of states were hit with severe weather, including damaging and deadly tornado-warned storms, on the weekend of April 9-11.
The next solar eclipse crossing North America is three years away. It's never too early to prepare for an awesome event. A few Midwest towns a…
Burst of colors from a rainbow frames waterfalls in Niagara Falls State Park.
State Farm paid more than $3 billion in insurance claims for hail damage in 2020. Agents say preparation before storms can save you time and money.
A luminous moon is seen rising over mountain range in central Romania
Weather plays a large role in the game of golf and the best players learn how to compensate for various conditions. Let's find out how.
Stacker explores what spring looks like in every state, from wildflowers in Texas to the New York Yankees' first pitch in the Big Apple.
Belgians woke up on Tuesday to a dusting of snow in the capital in an unusual weather event for this time of the year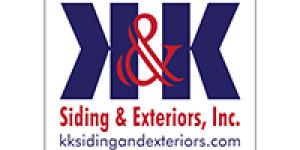 K & K Siding and Exterior Inc.