Humidity:

79%

Feels Like:

-17°

Heat Index:

-2°

Wind:

9 mph

Wind Chill:

-17°
UV Index:

3 Moderate

Sunrise:

07:33:07 AM

Sunset:

06:04:55 PM

Dew Point:

-7°

Visibility:

9 mi
Today
Abundant sunshine. High 24F. Winds SW at 10 to 15 mph.
Tonight
Clear skies. Low 6F. Winds SW at 10 to 15 mph.
Tomorrow
Sunshine. High 37F. Winds SW at 10 to 20 mph.
Get the daily forecast and severe weather alerts in your inbox!
Get the latest on Hurricane Delta, including its projected path toward the US Gulf Coast in the coming days.
Scenes from Mexico as Hurricane Delta closed in:
Hurricane Delta is approaching landfall near Cancún with eventual plans to hit Louisiana. CNN meteorologist Pedram Javaheri has the latest.
Q: How does weather affect fall colors?
La Nina has arrived and weather forecasters say it will be here throughout the winter, adding to the Atlantic hurricane season and the wildfir…
Hurricane Laura pounded the Gulf Coast with ferocious wind and torrential rain and unleashed a wall of seawater that could push 40 miles inlan…
Hurricane Laura has hit Category 3 strength over the Gulf of Mexico, hours before it is expected to bring potentially deadly flooding and ruin…
The Farmers' Almanac predicts a "winter of the great divide" with cold and snow in the north, drought in the west and "everything crazy in between."
Record temperatures have been recorded around the world throughout 2020, some new and some just short of records set four years ago.
The heat index indicates how hot it feels. It is expressed as a function of air temperature and the relative humidity.
The summer solstice — in Latin, "sol," or "sun," and "stice," or "come to a stop" — is the day of the year with the most daylight.
The peak of hurricane activity in the tropical waters south and southeast of the United States is typically in early to mid-September.
Since 1900 having two named storms before the official start of hurricane season - June 1 - has only happened five times, said Phil Klotzbach …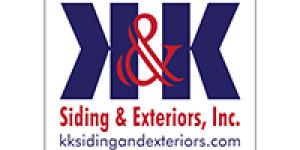 K & K Siding and Exterior Inc.