Humidity:

44%

Feels Like:

42°

Heat Index:

48°

Wind:

15 mph

Wind Chill:

42°
UV Index:

4 Moderate

Sunrise:

07:23:42 AM

Sunset:

06:16:35 PM

Dew Point:

27°

Visibility:

10 mi
Today
Windy with increasing clouds. High 57F. Winds WSW at 20 to 30 mph. Higher wind gusts possible.
Tonight
Becoming windy with snow likely overnight. Low 34F. Winds WSW at 20 to 30 mph. Chance of snow 80%. Snow accumulations less than one inch. Higher wind gusts possible.
Tomorrow
Snow during the morning will taper to showers of rain and wet snow during the afternoon. High near 40F. Winds WNW at 15 to 25 mph. Chance of rain 70%. Snow accumulating 1 to 3 inches. Winds could occasionally gust over 40 mph.
Get the daily forecast and severe weather alerts in your inbox
Atmospheric conditions can make the actual sunrise and sunset vary slightly from the calculated times.
Sensitive instruments on some weather satellites can detect that a region is on fire.
Q: Why should we be concerned about the Arctic climate?
The hydrologic cycle describes the circulation of water from the ocean and other watery surfaces to the atmosphere and to the land.
The size of the ozone hole is showing signs of shrinking.
A massive storm is expected to bring record snow and cold unusually early to parts of the Northern Rocky Mountains.
Measurements have indicated that the soil around wind turbines is drier and warmer than the surrounding region.
Very warm, very moist air is the optimal fuel for the sustenance of a hurricane.
The cone of uncertainty represents the probable track of the center of the hurricane, based on the models used to make the forecast.
There have been several suggestions on how humans might modify the intensity or path of a hurricane.
Hurricane Dorian is pounding the Outer Banks while Hampton Roads, Va. awaits worsening rain, wind and surge. The center of Hurricane Dorian ma…
Since 1980 high-cost disasters such as hurricanes and flooding have totaled more than $1.69 trillion in damage. They're becoming more frequent…
In a hurricane, objects in the path of strong winds bear what is known as a wind load, and the best protection against structural damage in th…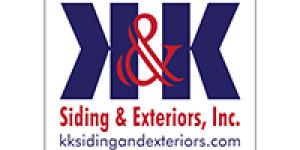 K & K Siding and Exterior Inc.