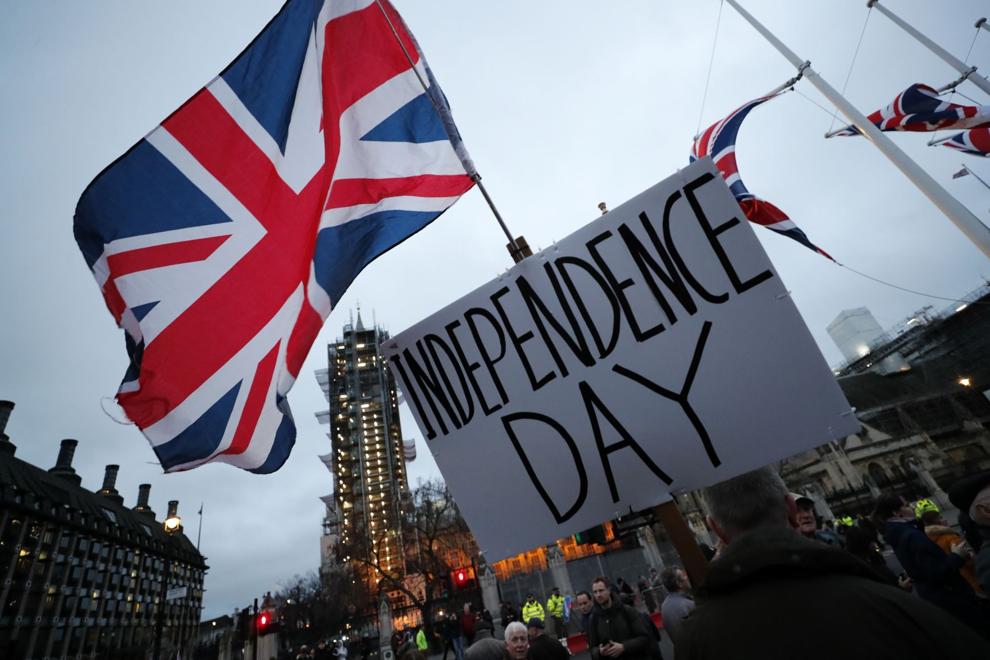 Most people in Britain and the EU will notice little change this year.
The two sides negotiated a divorce deal that includes an 11-month "transition period," in which relations will stay essentially unchanged. The U.K. will continue to follow EU rules, although it will no longer have a say in EU decision-making.
Citizens of all both Britain and the 27 EU countries can continue to travel, work and live anywhere across that territory for the rest of the year, and U.K. businesses effectively remain part of the EU's single market for goods and services.
Some people will be affected immediately, however. Beginning Saturday, British citizens in some EU countries will lose the right to vote or run for office in local elections.