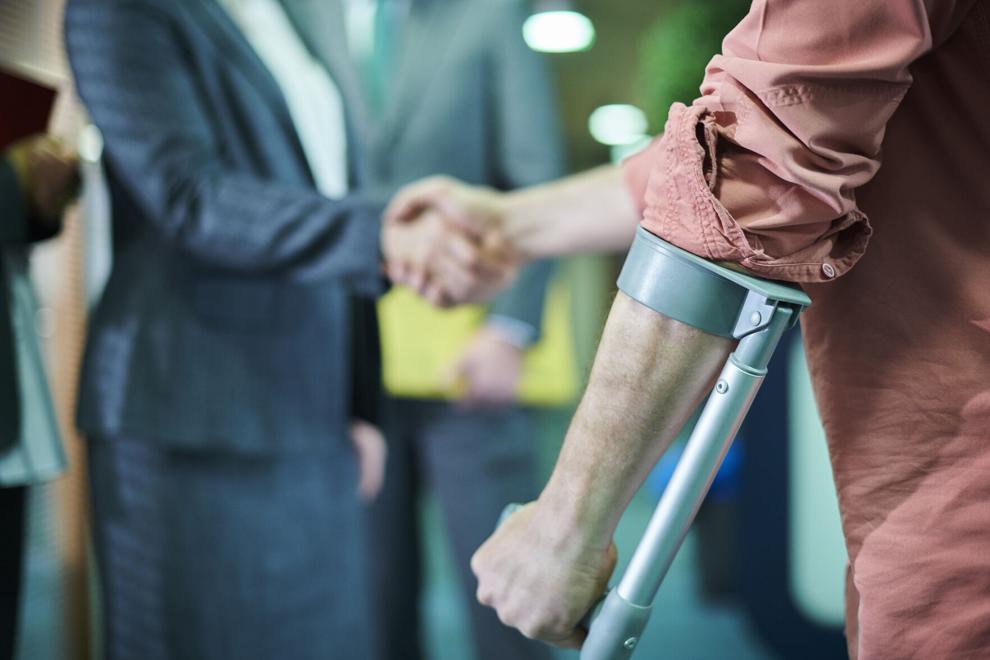 Being involved in a freak accident can be a terrifying and lonely experience. You're unsure of what your future holds, both in the short-term and in the long-term. But attorneys like Dallas J. Laird can help assuage those fears.
In the last 50 years, Laird has handled a variety of legal cases, from criminal defense to traffic citations. But for the last 20 years, Laird's focus has been on civil cases, especially personal injury. "In Wyoming, especially in the winter weather, there are a lot of trucking accidents where the big trucks are being driven negligently and cause terrible damage," he explains, adding that he also handles cases of oil field injuries, work injuries and accidents resulting from the movement of heavy equipment.
For folks involved in these types of accidents who decide to pursue litigation, Laird pushes for a settlement that is reasonable and just. "I've practiced a long time, and I'm always taking courses throughout the year. I take cases after I analyze them and I know they're righteous," he says. "If the case is good and everybody is reasonable and honest, the case gets settled. But they have to pay the proper amount."
Settle or go to trial?
That's where Laird's expertise comes in: Weighing the potential costs of going to trial, for both his client and the defendant, against the just settlement amount. "Certain kinds of trials, like those that need expert witnesses, can be very expensive," explains Laird. "There are people who don't know how to try cases, and insurance companies know that. So they always look at, 'Will this guy take us to trial if he has to?' I know how to try cases and if we have to go to trial, we do."
The Wyoming attorney also takes the time to determine the monetary amount to negotiate in a settlement, which isn't always apparent on paper right away. "The main ingredient for being a good personal injury lawyer is caring about your client and understanding the pain they and their family have suffered," says Laird. "I don't just think of the person in the accident as my client. I think of the child who lost his dad as my client, too. I need to get it to where that little boy who won't have his dad around gets his college education." And with a 95% settlement rate and an A+ rating, his approach seems to be working.
If you think you've been involved in a personal injury case, call Laird's office for a free consultation. "I don't work by the hour. I work by the solution. And I tell people the truth," Laird says. "Sometimes they don't like it. But a lot of lawyers charge by the hour, and then lose the case and the client owes them 20 grand. If I don't think there's a case there, I won't take it."
And if he's not the best lawyer to represent you, he will tell you.
"Lawyers are like doctors. If you're a brain surgeon, you don't do heart surgery," Laird adds. "I know who to send people to who are experts in their field if that's not me."
Have you been involved in an accident? Dallas J. Laird is currently accepting new clients. Call his office at 307.265.6352 or visit his website to schedule a free consultation.
---
This content was produced by Brand Ave. Studios. The news and editorial departments had no role in its creation or display. Brand Ave. Studios connects advertisers with a targeted audience through compelling content programs, from concept to production and distribution. For more information contact sales@brandavestudios.com.